Vendor:
Sonatype
UN Group: UN-43233204 - Network security and virtual private network VPN equipment software
Requires the following soft/hardware: Nexus Repository
Sonatype Nexus Firewall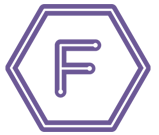 Nexus Firewall is a perimeter quality control for software development. Similar to a network firewall, it leverages rules you define that automatically shield you from unacceptable software components entering and another set for stopping them from exiting your application development.
Available as:
Commercial license
User license
1 year license
2 year license
Term. license
OS support:
Java
Media available:
ESD
Similar products:
---
| Order | Item no | Name | Type | Price excl. VAT | Price incl. VAT 24% |
| --- | --- | --- | --- | --- | --- |
| Call! | | | | | |
License prices are often shown as a price per user or computer. Moonsoft reserves the right to change pricing without prior notice. The prices indicated are shown with value added tax (usually 24% except for books) and without. To see more information about a product, click the item number in the table above.