Use this page to read what's going on in the software business and information about events and software offers
You can also browse our news in industry standard RSS format.
---
New license rule for TeamViewer Corporate license plan

Updated 23.3.2020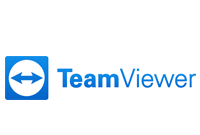 TeamViewer Corporate license plans, the maximum number of possible Add-On channels is limited to 9, for a total of 12 channels. For any users needing more channels or concurrent users, TeamViewer have our cloud-based enterprise connectivity platform called Tensor, specifically designed for these requirements.
In any case where is a need more than 9 Add-On channels, TeamViewer Tensor enterprise solution provides the best possible solution for organization-wide deployment. It is easily scalable and fast to deploy.
---
Permanent erasure of data

Updated 23.3.2020
Why do you need data wiping?
When you work with personal, confidential, or classified information, sensitive information is stored on your hard drives. Normal file deletion only removes file references when the content remains intact on the hard drive in different locations. The confidential files you intended to delete can easily be restored using widely available recovery tools. The same applies to devices at the end of their service life and their discs. Deleting data or reformatting discs does not guarantee that the data cannot be recovered.
Jetico BCWipe helps to permanently erase files so they can never be restored, and Jetico BCWipe Total WipeOut is the most powerful and reliable tool for destroying the contents of available hard disks.
---
House Fonts Retired from Adobe

Updated 6.3.2020
House Industries fonts will be retired from Adobe Fonts as of March 5, 2020. If you're an Adobe user of House Industries fonts, we're here to help you license the fonts to fit your future licensing needs. Contact us at fontit@fontit.com for additional information and an offer.
---
MadCap moves to subscription licenses

Updated 27.2.2020
Effective March 1, all new MadCap Software license sales to new customers will only be available as an annual subscription due to subscription pricing being more common and expected in the market place with software in general. It is also more difficult to support older versions, and therefore MadCap wants to minimize support over time to customers who are using old versions.
All subscriptions will also include Platinum-level support which includes expanded support hours and unlimited telephone inquiries. The new support hours will accommodate most time zones for nearly 24 hours of coverage.
---
Protect your digital world with YubiKey

Updated 27.2.2020
Stop account takeovers, go passwordless and modernize your multifactor authentication with YubiKey. It is the industry's #1 security key enabling strong two-factor, multi-factor and passwordless authentication. Supports FIDO2, FIDO U2F, one-time password (OTP), OpenPGP and smart card, and choice of form factors for desktop or laptop. Thousands of companies and millions of end-users use YubiKey to simplify and secure logins to computers, internet services, and mobile apps.
Ask for more information from sales@moonsoft.fi!
---
End of support for Adobe Acrobat 2015

Updated 21.2.2020
Support for Adobe Acrobat 2015 ends on April 07, 2020. End of support means that Adobe no longer provides technical support, including product and/or security updates, for all derivatives of a product or product version (localized versions, minor upgrades, operating systems, dot and double-dot releases, and connector products).
---
Webinar: 2X Faster SQL - free license for attendees!

Updated 28.11.2019
Hear about the two big silent killers of SQL performance and why your heaviest workloads are only processing HALF the throughput they should from VM to storage, no matter how much flash is thrown at the problem.
If you manage any SQL-based applications, then you don't want to miss this educational webinar on I/O performance: 1) Understand the two I/O taxes on a SQL system and how they steal performance 2) How small, fractured, random I/O characteristics occur and rob performance 3) How to double throughput and reduce latency by solving the root cause problem 4) Never upgrade your storage backend for performance reasons ever again 5) See before-and-after performance reporting to validate SQL performance gains from I/O Reduction Software for SQL
Condusiv's V-locity for SQL is "set and forget" throughput acceleration software that solves slow MS-SQL applications automatically - no tuning, no code changes and no reboot required. Attendees receive a no-charge copy of Condusiv's I/O Assessment Tool plus an engineer's analysis tailored to your IT environment.
Date: Wednesday, 18th December, 11:00 am GMT
Read more and register from the link below!