Use this page to read what's going on in the software business and information about events and software offers
You can also browse our news in industry standard RSS format.
---
Variable Fonts

Updated 12.1.2022
A Variable font is a single font file that contains multiple type styles. In a conventional typeface, each weight (such as Hairline, Thin, Regular, etc) would be its own file, meaning a full typeface could include dozens of individual files - one for each weight or style. Variable fonts take those files and compress them into one.
---
2022 Veeam per-socket license end-of-sale announcement

Updated 11.1.2022

At Veeam, our mission is to provide customers with simple, flexible, reliable and powerful Modern Data Protection with an easy-to-use license that works for an ever-expanding set of workloads including cloud, virtual, physical, NAS and more. This is the reason we launched Veeam Universal License (VUL) back in 2019 to prepare for this next phase of multi-cloud workload support, and the adoption has outpaced our expectations.
To continue this mission, effective July 1, 2022, we will cease the sale of per-socket perpetual licenses for Veeam Backup & Replication, Veeam Availability Suite, Veeam Backup Essentials and Veeam ONE to both new and existing customers for all editions.
---
SolarWinds IT Operations Management Market Share Leadership Recognized by Top Industry Research

Updated 10.1.2022
We're delighted to share with you that IDC has again recognized SolarWinds as the worldwide leader in network management software. We highly appreciate and value the trust of our customers and Partners.
SolarWinds has also been recognized by Gartner in the Market Share Analysis: ITOM, Performance Analysis Software, Worldwide, 2020, across multiple categories, including No. 2 for Network Performance Monitoring and Diagnostics (NPMD) Tools, No. 3 for overall IT Operations Management (ITOM) Performance Analysis Software Vendors, and No. 5 for AIOps/IT Infrastructure Management (ITIM)/Other Monitoring Tools by revenue.
The IDC Worldwide Semiannual Software Tracker measures total market size and vendor shares based on each vendor's software revenue, including license, maintenance, and subscription revenue. SolarWinds first achieved the No. 1 position for market share in the first half of 2016 and has maintained the position since the second half of 2017.
---
What does the video game manufacturer have in common with CNN?

Updated 3.1.2022
In 1976, the company switched to the higher tech logo that we recognize today. The letters — while all customized to some degree — are clearly based on Yagi Double, a typeface by Japanese designer Teruoki Yagi which was widely available from phototype suppliers by that time.
---
end of OLP-license sales

Updated 30.12.2021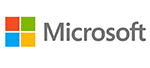 Microsoft OLP license sales has ended. Please ask more from our sales
---
Moonsoft customer magazine - Download and read!

Updated 9.12.2021
Moonsoft's latest customer magazine contains valuable information of latest software technologies from vendors in Moonsoft portfolio.
Download and read today!
---
Are databases a bottleneck for business development and continuity?

Updated 9.11.2021
Quest Database Management Solutions - There is matter what tools you use for Database Management.
Current database technology is becoming more and more diverse and at the same time more complex. It must be supported ever-increasing amounts of data, which may not have been the case in the past have not even been able to prepare, and in addition to this day all the information economic requirements governing the processing. This drives the biggest some organizations spend a significant portion of their time only to "maintain the lights", leaving very little time to develop and exploit business-driven innovations.
Right software tools simplify complexity, reduce cost and risk, and drive performance. It's time for a new approach! Spend less time managing your data environment, and more time building a data-driven business.
From Quest Database Management Solutions you can find right tools for Database development, performance monitoring, DevOps, administration, security and compliance, cloud migration, data preparation and database replication. Trust the database management software solutions used by millions of data professionals worldwide!
Ask more from Moonsoft!