Use this page to read what's going on in the software business and information about events and software offers
You can also browse our news in industry standard RSS format.
---
Exterro end user day in Espoo, Finland

Updated 13.6.2022

Welcome to Moonsoft's and Exterro's Techday on 6th September.
In this exclusive event, Moonsoft will together with our partner Exterro showcase how organisations around the globe are leveraging automation and collaboration with Exterro's FTK Lab and FTK Central, built on FTK technology.
The event will start with an overview of the Digital Forensic state of today, followed by the latest developments; both in the Digital Forensic industry and Exterro's solution portfolio.
The afternoon will be an interactive and hands-on session about how to use FTK LAB and Central in a real life scenario, led by Sarah Hargreaves, Vice President of Global Training at Exterro.
---
Moonsoft expands its product portfolio with Crashtest Security's products

Updated 23.6.2022
Moonsoft's broad selection of software products has today been expanded with Crashtest Security's products. Contact us for details regarding the products and services that Crashtest Security can provide.
---
Blancco announces acquisition of WipeDrive

Updated 9.6.2022
Blancco Technology Group, the industry standard in data erasure and mobile lifecycle solutions, has announced that it has acquired WipeDrive, formerly known as White Canyon Software Inc, a US-based provider of data erasure software solutions. The transaction will enable Blancco to enhance its reach, specifically in the US region, and strengthen its competitive position. Under the terms of the deal, WipeDrive's employees will join the Blancco team. The new group of talent spans research and development, sales, support, IT, finance, HR and marketing.
Headquartered in Utah and founded in 1998, WipeDrive provides data diagnostic, wiping, transfer and verification software tools. WipeDrives expansive customer base spans the private and public sector markets and includes Fortune 500 companies and large US government bodies. WipeDrive also has various proprietary technologies that Blancco plans to leverage.
---
Announcing the successful acquisition of Bit Discovery

Updated 7.6.2022
Today Tenable announced the successful close to its acquisition of Bit Discovery, Inc. (Bit Discovery), a leader in external attack surface management (EASM). Combining Tenable's market-leading Cyber Exposure solutions with Bit Discovery's EASM capabilities will provide customers with a differentiated 360-degree view of their full attack surface - both inside out and outside in - to identify and eliminate areas of known and unknown security risk.
Discovering and gaining insight into every part of an organization's digital footprint is an essential step for any effective cybersecurity program. Discovery has never been more critical, given the reliance on internet-facing services, applications and APIs. Modern organizations require continuous monitoring of their complete attack surface and context-aware intelligence on where to prioritize remediation efforts. The newly-announced Tenable.asm, which integrates the full capabilities of Bit Discovery's technology, will continuously map the entire internet and discover connections to an organization's internet-facing assets, whether internal or external to their networks, to assess the security posture of their entire external attack surface. Tenable.asm will be available for purchase early in the third quarter of 2022.
Tenable is also integrating foundational quarterly attack surface discovery into its existing market-leading cyber exposure solutions at no additional cost to Tenable customers. New capabilities will be included in Tenable.io, Tenable.sc and Tenable.ep early in the third quarter of 2022.
---
10 Graphic Design Rules You Should Never Break

Updated 7.6.2022
Designing your website can be fun and also stressful. These 10 graphic design rules will help ensure that you have a beautiful digital brand that resonates with your target audience.
The choice of fonts is also important for the visual look. Choosing the most appropriate fonts is essential to managing your brand and should not be done at random.
---
Sencha Café official Email and registration links

Updated 6.6.2022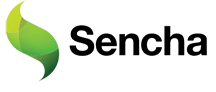 The official Email with the correct registration links for the Sencha Café is ready:
---
Red Hat Enterprise Linux 9.0 is now generally available

Updated 3.6.2022

We're excited to announce the general availability of Red Hat Enterprise Linux 9 (RHEL 9). RHEL 9 provides flexibility, stability, and reliability to support hybrid cloud innovation. Deploy applications and critical workloads faster with a consistent experience across physical, virtual, private and public cloud and edge deployments.
---
Camtasia 2022

Updated 3.6.2022
TechSmith Camtasia 2022 will be released on June 7, 2022. Camtasia makes it simple for anyone from beginner to expert to record and create professional-looking videos on Windows and Mac. There's no better tool for creating tutorial, training, and demo videos.
---
Flamingo Discontinued

Updated 24.5.2022
Flamingo is no longer available to buy or evaluate. Flamingo has been replaced by the new advanced renderer built into Rhino 7.
If you own a Flamingo nXt 5 license and need to download it for Rhino 5 or 6, it is available on our Downloads page.
Like all McNeel products, support for this transition is available. Get help from our experts on the Render Support Forum or contact our Technical Support for any help that is needed.
---
Snagit & Camtasia Upgrade Policy

Updated 18.5.2022
TechSmith is changing their Upgrade policy from next month, after the new upgrade policy applied, any customer having old license more than 2 years old will not be able to upgrade them. Only License 2 years old can be upgraded. If you are willing to upgrade your old license then this is the best time to upgrade as later you might not be able to upgrade and have to buy a new license.
---
2022 Veeam per-socket license end-of-sale announcement

Updated 11.1.2022

At Veeam, our mission is to provide customers with simple, flexible, reliable and powerful Modern Data Protection with an easy-to-use license that works for an ever-expanding set of workloads including cloud, virtual, physical, NAS and more. This is the reason we launched Veeam Universal License (VUL) back in 2019 to prepare for this next phase of multi-cloud workload support, and the adoption has outpaced our expectations.
To continue this mission, effective July 1, 2022, we will cease the sale of per-socket perpetual licenses for Veeam Backup & Replication, Veeam Availability Suite, Veeam Backup Essentials and Veeam ONE to both new and existing customers for all editions.