Use this page to read what's going on in the software business and information about events and software offers
You can also browse our news in industry standard RSS format.
---
The price of Microsoft CSP Legacy products will increase at the beginning of March

Updated 23.1.2023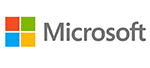 The price of old Microsoft CSP subscriptions (M365 legacy model subscriptions) will increase by five percent (March 1, 2023). The price increase does not apply to Non Profit, Academic and D365 subscriptions. You can avoid the price increase by switching to the Microsoft New Commerce (NCE) contract model before March 2023.
---
1Password Special Migration offer

Updated 11.1.2023
1Password will be rolling out a new offer to customers who are looking to migrate from another password manager to 1Password.
To remove the financial burden that can be caused in making a switch, 1Password will offer special deal from any competitor. Some rules regarding costs, discounts and what must be provided to qualify will be in effect. Ask for more information!
---
New UiPath licensing strategy

Updated 4.1.2023

UiPath licensing strategy provides customers a coherent and comprehensive end-to-end automation platform. To provide customers even more flexibility and support customers automation journey, we recently introduced a new universal pricing model that allows for workload migration between on-premises and cloud with a single pricing without the complexity of different licensing models.
---
Learn what's new in the latest release of Illustrator.

Updated 29.12.2022
DECEMBER 2022 RELEASE (VERSION 27.1) - Taper and twist objects to enhance the 3D effects - Live preview your objects' color and opacity changes - Make bullets and numbering editable by converting them to text
---
Adobe will disable support for authoring with Type 1 fonts by January 2023

Updated 29.12.2022
Type 1 fonts, also known as PostScript, PS1, T1, Adobe Type 1, Multiple Master, or MM are a format within the font industry that has been replaced by larger glyph sets. Similarly to Adobe, most operating systems will move forward with support for the more robust technical possibilities of OpenType format fonts, ending support for the Type 1 format.