Use this page to read what's going on in the software business and information about events and software offers
You can also browse our news in industry standard RSS format.
---
Process Days 2018 in Helsinki Messukeskus - May 16-17

Updated 14.5.2018
The Process Days Event 2018 & Intelligent Process Automation
Intelligent Process Automation empowers employees to automate and optimize their own business processes with no-code workflow and a content automation platform that's trusted by IT.
Participating in the Process Days 2018 event?
Welcome to meet Moonsoft and Nintex staff in Process Days 2018 event to see and hear more about IPA opportunities for you businesses.
---
InstallShield 2015 End-of-Life Upgrade Campaign

Updated 26.4.2018
If you are an InstallShield 2015 user you are still eligible for upgrade pricing (approximately 50% full license price) and can move to most current version of InstallShield (2018) from now until June 30 2018, when eligibility for upgrade pricing expires.
---
Meet iSpring Suite 9 and explore its new amazing features

Updated 26.4.2018
New iSpring Suite 9.0 - Fast toolkit for creating eLearning slides, quizzes, and videos.
iSpring Suite is supercharged for creating eLearning courses for onboarding, product training, and assessment. Take full advantage of 24 training formats and 15 ways to check skills and knowledge.
---
Enfocus has released PitStop Pro 2018

Updated 24.4.2018
The latest version of PitStop Pro are all about making life easier, saving time and providing additional advanced editing functionality - PitStop 2018 ensures a print-ready PDF file every time!
---
Current Sharegate Lite subscribers have now access to the standard version of Sharegate!

Updated 23.4.2018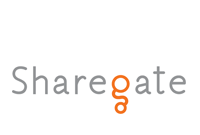 Sharegate wants to give their users access to tools that will help them manage their digital platforms and take full advantage of the digital workplace. For that reason, all current Sharegate Lite subscribers access to the standard version of Sharegate from April 24th until the end of their current subscription, at no extra charge.
---
GFI Software has released GFI Unlimited - a brand new subscription!

Updated 3.4.2018
Get ready to unleash unlimited access to all the business software you need for one low price!
On April 3, 2018 GFI Software has launched GFI Unlimited - a brand new subscription that unlocks access to all the network security and communications software all companies in the world need to power their business. GFI Unlimited is game-changing in its simplicity, revolutionary in its value, and drives an unparalleled alliance for the Channel.
One subscription unlocks the entire catalog - customers license a subscription to GFI Unlimited per unit, gaining access to a comprehensive - and always growing - suite of network security and communications solutions. Subscription is also very business-proven, full-featured software - the software included in GFI Unlimited is the same great software you already know including GFI LanGuard, GFI MailEssentials, GFI Archiver, Kerio Control, Kerio Connect and many more.
---
MindManager 11 for Mac is released!

Updated 20.2.2018
We've got great news for our Mac customers: MindManager 11 for Mac was released on 20th February 2018!
This long-awaited release is packed with dozens of new and improved features - all designed to help Mac users organize ideas, tackle tasks and achieve goals with more elegance and efficiency than ever:
- Enhanced visualizations to see and shape tasks, projects, processes and plans in amazing new ways - Advanced mapping capabilities to build out concepts, projects, workflows, timelines and more with agility, precision and ease - Improved sharing tools to communicate ideas, information, plans and strategies with speed and clarity
...plus a fresh new interface, and much more.
---
MaxParallel for SQL Server - maximize your business productivity!

Updated 12.2.2018
Power your businesses with MaxParallel for SQL Server
DataCore Software's MaxParallel significantly shortens Microsoft SQL Server's time to process transactions, generate reports and analyze trends. It speed up concurrent data access by removing serial resource contention in multi-core servers and it is ideal solution for business critical High-Velocity OLTP and Real-Time Analytics.
MaxParallel for SQL Server do not need programming or hardware changes and it is simple plug and play software. It maximize you existing SQL Servers performance and you can experience benefits over night.
Download trial today and test it!