Use this page to read what's going on in the software business and information about events and software offers
You can also browse our news in industry standard RSS format.
---
Acronis Access Connect 10 (formerly ExtremeZ-IP) is now available!

Updated 27.5.2015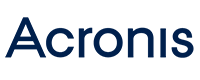 Today, we are pleased to announce the availability of Acronis Access Connect 10 the new product name and new version of ExtremeZ-IP. Acronis Access Connect is the best file and print sharing solution for integrating Macs into the Enterprise. It now includes a functionality that allows Mac users to access file shares from their smartphones and tablets. Acronis Access Connect is the only solution that presents the rich experience Mac users demand when connecting to Windows or NAS file servers, while maintaining the compatibility required by IT.
---
SHRINK EMAIL STORAGE, BACKUP & BANDWIDTH

Updated 20.5.2015
Introducing the first of its kind email optimization gateway that intercepts and shrinks your organization's inbound email attachments before those messages arrive at your mail server, and shrinks outbound email attachments as they are sent.
OptEm@il is a new tool for IT administrators that you run as a service in line with your email server. As email passes through, OptEm@il searches for supported attachments and uses NXPowerLite to optimize them. It extracts the original attachments, shrinks the files down to their smallest possible size and replaces bloated attachments with optimized versions, before passing the email along.
With OptEm@il you save on storage and IT administration costs, but importantly you also eliminate employee email frustrations - helping your business to go faster.
---
Free Upgrades to ATLAS.ti version 8

Updated 11.5.2015
ATLAS.ti 8 for Windows is coming later this year. All licenses and upgrades purchased after April 1, 2015 qualify for a FREE UPGRADE once version 8 is released. So there is no need to wait-start your analysis today, and switch ATLAS.ti 8 for free later. A preview of new features to come soon.
Note: Support for the older Version 6 ends with the release of ATLAS.ti 8. Upgrade to ATLAS.ti 7 now and get v.8 free of charge later this year!
---


Updated 5.5.2015
---
Developer Skill Sprints webinars: Connected Apps for Windows and Beyond!

Updated 4.5.2015
This latest season of Developer Skill Sprints focuses on rapidly designing, coding and extending "connected" apps across Windows, Mac, iOS, Android and IoT. Each 20-minute session focuses on a new skill that you can use immediately.
---
Update offer for old InstallShield users

Updated 29.4.2015
Buy a new license for InstallShield Premier, Professional or Express with a maintenance plan before June 29, 2015 with special price. One year of Silver or Gold Maintenance is required. Ask more!
---
Embarcadero launched ER/Studio

Updated 28.4.2015
What is new in ER/Studio XE7. Read more!
---
How the internet of things will change your life?

Updated 21.4.2015
---
See What's New in RAD Studio, Delphi and C++Builder XE8

Updated 20.4.2015
On-Demand Webinar: Windows and Beyond: See What's New in RAD Studio, Delphi and C++Builder XE8.
---
DBA and Developer Skill Sprints webinars: DB Power Studio

Updated 16.4.2015
NEW skill sprint series for DBAs and Developers that will provide helpful tips, techniques and tricks to help you get the most out of your DB PowerStudio tools.
---
O&O DiskImage 9 - buy 1, get 1 free

Updated 13.4.2015
Offer is valid until 30.6.2015. O&O DiskImage 9 lets you back up an entire computer or single files whenever you want - even while the computer is being used.
---


Updated 6.3.2015