Use this page to read what's going on in the software business and information about events and software offers
You can also browse our news in industry standard RSS format.
---
To pay or not to pay - that's the ransomware question

Updated 28.10.2015
Ransomware is becoming a huge problem nowadays, with new examples of ransomware circulating on a regular basis. There's already a great number of them out there: Cryptolocker, Torrentlocker, Prisonlocker, Cryptowall, CoinVault, TeslaCrypt, CTB-locker and so on and so forth.
There's a good reason why this type of malware is so popular among cybercriminals: it is a very profitable business with a clear action plan and direct monetization. Criminals simply infect a person's computer, block their files, contact them for ransom, and as long as the victim values their files, receive payment.
Prepare yourself and your customers - Join us 3rd November as we are hosting our "To Pay or Not To Pay - That's the Ransomware question" event in Finland at Moonsoft Oy office in Espoo.
Agenda:
09.00 - 09.30 Breakfast and registration
09.30 - 10.00 ntroduction to Ransomware I by Tenable - Even amateurs can be behind the most sofisticated attacks. - Why patching makes a huge difference in your protection against Ransomware. - The human factor - why are we so easily cheated by Ransomware - Why is my current protection not good enough?
10.00 - 10.30 To Pay or Not To Pay - that's the Ransomware question - is backup enough? Should you pay or not?
10.30 - 10..45 Break
10..45 - 11.30 How to protect against Ransomware - How to find the vulnerabilities in your network - Live demo of Security Centre from Tenable Network Solution
11.30 - 11..45 Q & A
11..45 - 12.30 Lunch
---
The Story Behind Papyrus, The Font Everyone Hates

Updated 4.2.2016
In the hall of shame for fonts, we all know which one stands on top: Comic Sans. It is arguably by far the most reviled font out there. But if there is a font that falls in second place (and a close second, at that) it would be Papyrus. Those that don't know it by name will certainly remember its use in the James Cameron movie, Avatar, where a variation of the font was used on the posters, and the font itself was used in the captioned dialogue. Well, if you want to know more about the man who created the legendary typeface, we've got some info for you.
---
UFED Physical Analyzer LIVE Product Demo

Updated 3.2.2016
Digging deep into the extracted mobile data to get the case critical information you need is the UFED Physical Analyzer's expertise. With the most advanced extraction methods, innovative decoding and analysis features, and intuitive reporting capabilities in the industry, the UFED Physical Analyzer enables the most thorough mobile device investigations.
Join our 30 minute LIVE product demo on UFED Physical Analyzer where you will learn about how the industry's most powerful tool can help you obtain critical evidence and accelerate your investigations.
---
Buy One, Get One (BOGO) promotion starting on February 1st

Updated 1.2.2016
For a limited time, with each qualifying Embarcadero RAD Studio, Delphi or C++Builder product you buy, you can choose a second Embarcadero tool of equal or lesser value - FREE!
Embarcadero is making it easier and more affordable for you to be more productive.
Choose Rapid SQL, ER/Studio and other Embarcadero database tools before they're gone! We don't plan to offer them in future RAD Tools promotions. Offer ends February 29, 2016.
---
Creative Cloud for teams Migration Promotional Offer fror CS5-6 customers

Updated 18.1.2016
Save now up to 33% when you migrate your previous CS5 and CS6 licenses to Creative Cloud for teams. Offer expires on March 4, 2016. Offer available only to customers who own CS5 or later and licenses must not have been used for prior Adobe promotions.
---
FullGuard SG Promotion: Buy 3 - Get Hardware free

Updated 13.1.2016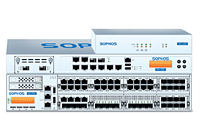 Buy a 3 year FullGuard subscription and get up to 100% discount on hardware (valid until 31 March 2016). Sophos Security Gateway with a FullGuard subscription delivers comprehensive, enterprise-class security including Firewall, VPN, IPS, Anti-virus, Anti-spam, Email Encryption, Web Filter, Application Control, Web Application Firewall and Wireless Security. Ask more information from Moonsoft!
---
FusionCharts Suite XT 3.10.0 Released with 3 New Chart Types !

Updated 11.1.2016
A brand new version of FusionCharts Suite XT, with 3 entirely new chart types. What are these 3 new chart types, which have been released with Version 3.10.0? These are Treemap Chart, The Zoom Scatter Chart and Zoom-line Dual Y-Axis Chart.