Use this page to read what's going on in the software business and information about events and software offers
You can also browse our news in industry standard RSS format.
---
Moonsoft expands its product portfolio with Objective Systems's products

Updated 11.6.2015
Moonsoft's broad selection of software products has today been expanded with Objective Systems's products. Contact us for details regarding the products and services that Objective Systems can provide.
---
Moonsoft and SmartBear Partner to Meet Growing Software Quality Demands in Scandinavia

Updated 10.6.2015
SmartBear Software, the leader in software quality tools for the connected world, is partnering with Moonsoft, one of the leading computer software consultative sales and related software services companies serving Finland, Norway, Denmark and Sweden. Moonsoft is distributing SmartBear's testing, development and collaboration, as well as API readiness tools, including TestComplete, AQtime Pro and Ready! API, to the Scandinavian region.
---
Acronis Access Connect 10 (formerly ExtremeZ-IP) is now available!

Updated 27.5.2015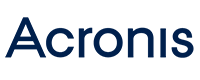 Today, we are pleased to announce the availability of Acronis Access Connect 10 the new product name and new version of ExtremeZ-IP. Acronis Access Connect is the best file and print sharing solution for integrating Macs into the Enterprise. It now includes a functionality that allows Mac users to access file shares from their smartphones and tablets. Acronis Access Connect is the only solution that presents the rich experience Mac users demand when connecting to Windows or NAS file servers, while maintaining the compatibility required by IT.
---
Free Upgrades to ATLAS.ti version 8

Updated 11.5.2015
ATLAS.ti 8 for Windows is coming later this year. All licenses and upgrades purchased after April 1, 2015 qualify for a FREE UPGRADE once version 8 is released. So there is no need to wait-start your analysis today, and switch ATLAS.ti 8 for free later. A preview of new features to come soon.
Note: Support for the older Version 6 ends with the release of ATLAS.ti 8. Upgrade to ATLAS.ti 7 now and get v.8 free of charge later this year!
---
DBA and Developer Skill Sprints webinars: DB Power Studio

Updated 16.4.2015
NEW skill sprint series for DBAs and Developers that will provide helpful tips, techniques and tricks to help you get the most out of your DB PowerStudio tools.